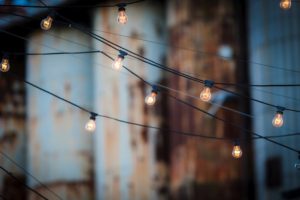 Hello! I'm Krysia and I will be taking over Maxine's position, I am certainly going to miss her. Now, this is part of my journey. I have been working here at OPRC for almost a year now. It is a dream come true. I have dreamed of a job where I could make a living, and at the same time make a difference. I feel like I am finally home.
When I started this journey a little over a year ago i was a volunteer for the center.  I later took on a part-time position as the event coordinator, and now a year later I am the Director of Development.  I never believed I would have made it this far.  I, like some of our readers have had unplanned life events, and many challenges to over come through the years.  I am a single mom with a precious 7 year old daughter.  Through these trials I have learned to be stronger, work harder, and enjoy each moment. We never know where life will lead us, and when we think we have failed it's possible we were just in training for the bigger picture we are apart of.  Never live in your failures, thrive in the lessons learned.
I hope you will travel with me through this journey.  We have a lot of new ideas to explore together, and I hope to bless my readers as much as I am blessed by the clients that fill our center.